We Are Your Official Missouri Vehicle Inspection Station!
In Missouri, you must have your vehicle safety inspected in order to receive your automobile or truck license. (See the Missouri Department of Revenue's website for more information.)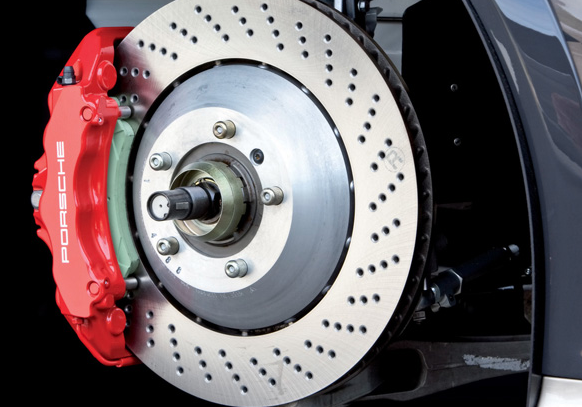 We Can Get You to the Front of the Car Tag Line So You Don't Have to Wait!
At B and H Automotive, we are an authorized Missouri inspection station that can get you to the front of the vehicle licensing line! After you pass the safety inspection, we will fax your Certificate of Inspection and Approval and all your other necessary documents to the vehicle license office so you can move to the front of the line! With us, you will not wait in line forever for your car tag. Have your auto or truck inspected here at our convenient Gladstone Missouri location and make licensing your car hassle-free!
How Long Can I Wait Between the Time I Have My Vehicle Inspected and When I Go to the License Bureau?
Your Missouri vehicle safety inspection must be done within 60 days of the date you, as the owner, submit an application for title and license or registration renewal with the State of Missouri. But with us, there is no reason to wait because at B & H Automotive, we can get you to the front of the car tag line.
How Often Do I Need to Have My Car or Truck Inspected?
The renewal notice you receive from the Missouri Department of Revenue will tell you if your vehicle needs to have a safety inspection. If there is no change in vehicle ownership, even model year vehicles must be safety/emissions inspected (unless exempt) in even calendar years, and odd model year vehicles must be inspected (unless exempt) in odd calendar years.
What If Your Vehicle Doesn't Pass the Missouri Vehicle Inspection?
At B & H Automotive, we are ready to meet all your automobile or truck service needs. Whether it's brakes that you need or a tail light is out, we can repair it for you quickly so that you can be driving again.
Kansas City North Locations We Serve for MO Vehicle Inspections:
Our Official Missouri Inspection Station is located in Gladstone Missouri, and we serve the entire Kansas City North area. For truck and auto routine maintenance and major repairs, collision repair, vehicle painting, auto restoration, Missouri State vehicle inspections and used car sales we are your one-stop automotive shop in North Kansas City, Riverside, Parkville, Platte City, Smithville, Liberty, Pleasant Valley, Gladstone and Claycomo.
Give us a call today to schedule your Missouri Vehicle Inspection!
© 2015 B & H Automotive, All Rights Reserved